Online Learning- The New Normal in the Lives of Learners and Teachers
3 min read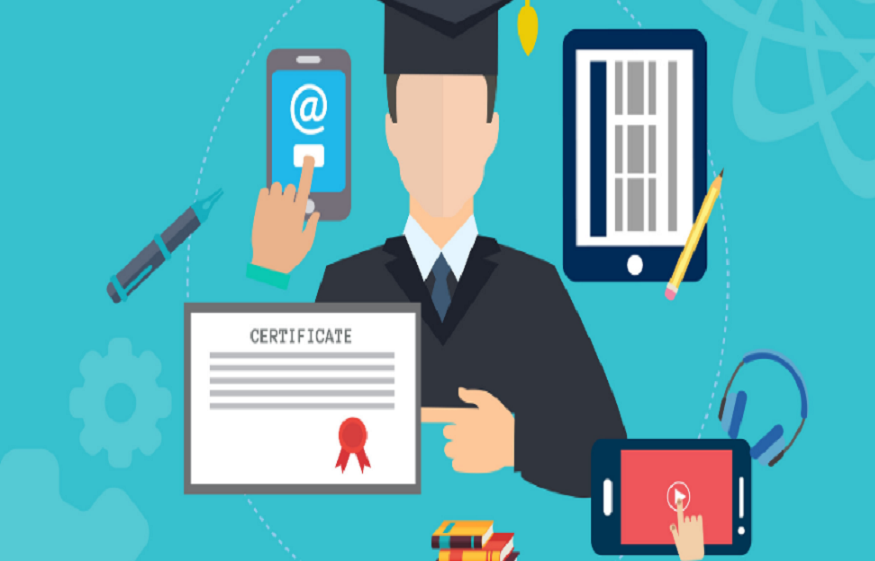 The world was taken aback by the advent of Coronavirus. The pandemic made the lives of many miserable. Nationwide lockdown prevented people from leading their lives like before. Carrying out work from home became the "new normal" routine of many. The education field promoted the idea of conducting classes online. Since learning should never stop, the institutions were made to set up the infrastructure to provide education to all.
Along with school education, many professional institutes also introduced crash courses that would help aspiring candidates have an enriching learning experience alongside skill development. Technology plays an essential role in the process of online education. It is interesting how students adapted themselves to the changing circumstances in the education system. Zoom calls and live exams became part and parcel of every school-goer's life.
The virtual world is no less important than the real world. Online classes, if appropriately conducted, can have the same effect on students as the regular classrooms used to have earlier. The benefits of online classes are many, especially during the pandemic. Since classes that are conducted virtually have the facility of recording and saving, both students and adults have the opportunity to view the lessons taught wherever and whenever they want.
Professionals chose many professional skill development courses. The language teaching courses like TESL, meaning Teaching English as a Second Language, TEFL, which stands for Teaching English as a Foreign Language, TESOL, which stands for Teaching English to Speakers of Other Language, etc., were provided by many institutions and many students were benefited after pursuing the course. There are many instances where well-educated individuals who previously could not get jobs got an appointment after successfully completing these life-changing courses.
Individuals accustomed to working from home utilized their free time to learn new soft skills like Python, Machine learning, cybersecurity, artificial intelligence, etc. Many took up courses on Graphic Designing, Big Data Analysis to help their business grow more. Those who were keen on learning different cultures enrolled themselves for foreign language courses like Spanish, Japanese, French, German, etc. Some of them have become language teachers and even translators.
Working professionals also enrolled their names for online MBA degrees to stand apart in the competition. Learning various programming languages made people confident and achieve their goals successfully. People who completed the course became experts in solving complex codes, thereby contributing to their respective businesses' smooth functioning. Individuals who have an eye for details opted for online editing and proofreading courses from various platforms. People willing to become counsellors have joined the one-year-long fellowship programs on psychology, counselling, and behaviour therapy that makes individuals understand children better. In today's world, many people are suffering from one psychological issue or the other. The mind needs to be at peace; people who start off the day with positivity are seen to radiate positivity to others as well. Therefore, these courses help people love and accept their lives completely.
Apps literally govern the world. The play store is flooded with apps that make our lives easier. From online shopping to hiring services, everything is app-based. The myriad online courses offered by different institutes teach kids and adults how to make innovative apps and get patents of their creation. Many companies offer content writing courses for people who need professional guidance on how to write content for websites and academic papers. This increases their chances of getting selected by top companies.
The internet is filled with different organizations offering various online training programs. The aspiring candidates have a lot of options to choose from. Many institutions are affiliated with Indian as well as foreign universities, thereby creating a good impression on the recruiters. The course providers make the students proficient by giving them assignments and regular feedback, making them perform better in the future. Luminaries from top companies are invited to motivate students on how to deal with life's challenges. Despite the havoc created by the pandemic, many people enriched themselves by studying online.