The Best Convertible Cars You Can Buy In India 2021
3 min read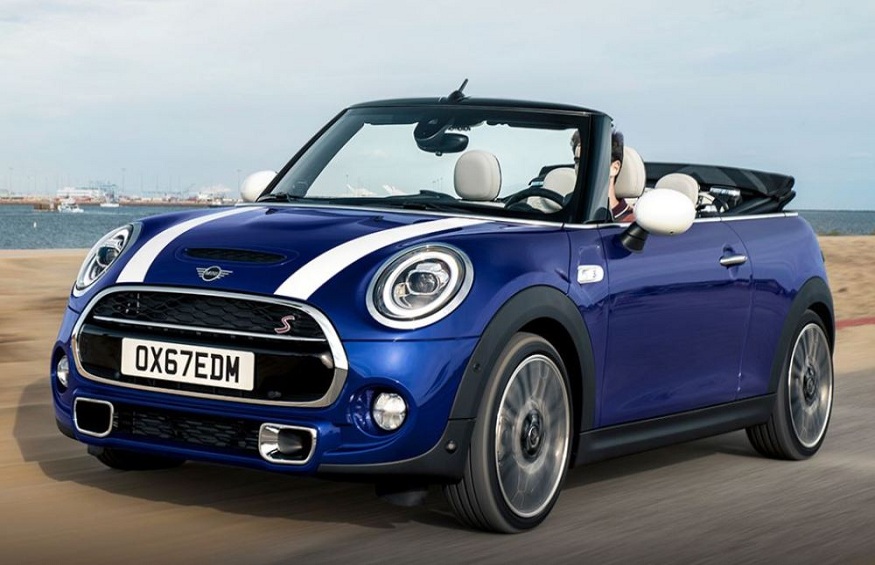 Convertibles are particularly popular in places like the U.K, and that's because of the great weather. However, here in India, the climate is mostly humid – and that makes a lot of buyers think twice before buying an open-top, snazzy looking car for the weekend. The wind-in-your-hair experience is worth a mention, and lest we forget to mention, the sort of attention these cars draw from people around. It can prove to be a rather delightful opportunity going roofless, provided you've got the money to spend on such a car. Downpours aren't that frequent in our country, and that makes a convertible quite desirable. And convertibles were, originally, a British love affair, because of their light weight, agile handling and sprightly performance. We list out two of the best convertibles you can buy in India.
1) Mini Cooper S Convertible
The new Mini is based on BMW's UKL platform, which means it is longer and comes with more space. Not everyone would consider space as an important factor when buying a Mini, but it has grown over the generations, from what was once the tiniest, cutest car you could buy. And since there's no roof, there's added bracing to make up for doing away with structural rigidity. It also weight more than the hatch. It is powered by a 2.0-litre, 4-cylinder turbo petrol engine, paired to a 6-speed automatic transmission. It also gets equipped with steering-mounted paddle shifts. And you get a lot of cosmetic, performance and comfort accessories to choose from like a parking assist system, on board navigation, dynamic damper control and a rear-view camera.
Inside the Mini cars, there lot of room, with bigger seats and more shoulder room, while boot space is quite good at 215 litres. The convertible's boot hatch can be flipped down. The dashboard is huge but well designed, with a circular screen in the centre, and the roof cloth is fully electric. The roof opens and closes in 18 seconds whilst doing speeds of up to 30kph. But the hood remains exposed, and this somewhat ruins the appeal of the car. And there's a reinforced windscreen frame and pop-up roll bars that keep you safe.
It's a very nippy car and gets off the mark quickly, and steering inputs are prompt. In Sport mode, the steering is nicely weighted and the brakes have a sharp bite to them. The ride quality doesn't seem to suit Indian road conditions though.
2) Porsche 718 Boxster
Now while the Boxter's overall silhouette looks similar to the older car, the new design looks a bit sharper with those bi-xenon headlamps four-point LED DRLs, a bigger air intake on the front bumper. The side profile remains largely identical to the 981's. At the rear, the LED tail lights look a bit different, while the bumper seems more rounded and there's a black strip that runs in between the tail lights. We love the Boxster for its compact shape.
In a Boxster, you're seated low to the ground, but visibility is wonderful. The cabin gets some fresh updates, which includes new AC vents, and steering looks exactly like the one from the 918 hypercar. And the touchscreen is user-friendly. The seats hold you intact and the driver's seat is electrically adjustable, and surprisingly, boot space is adequate.
The engine is a bit coarse at idle, and clatters at slow speeds. But your whole perception changes when you drive the car. Put your foot down, and you're pushed back into your seat.Being a turbo engine, there is a bit of turbo lag, and this motor sounds very different from the old flat-six. There are lots pops and crackles on the overrun, making it entirely new to listen to. On the handling front, the connection between the driver and front wheels is fantastic, and there's no car in its segment that matches it for its handling. And the dual-clutch PDK gearbox provides super-quick shifts.
Now while the 718's four-cylinder engine will put off many Porsche cars enthusiasts, don't mistake it for being any less capable than its predecessor. That smaller engine has a lot of enthusiasm in it, and it's quick and fun-to-drive – just the way a Boxster ought to be. And for that reason alone, we'd highly recommend the 718 Boxster.