Types of Curtain Rods for Your Home
3 min read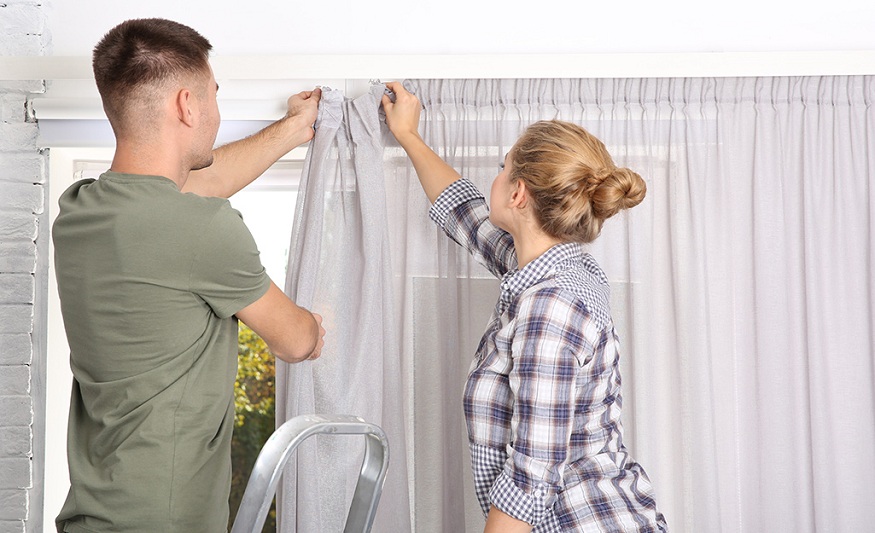 The Ultimate Curtain Rod Guide: Enhancing Functionality and Style
Are you looking to spruce up your windows with some new curtain design? Before you get swept away by the vast array of fabrics, patterns, and styles available, it's important to consider an often overlooked but crucial component, the curtain rod. Curtain rods do more than just hold your curtains. They add to the aesthetic of the room and can drastically change the overall appearance of your home interior designs.
In this blog post, we will delve into the different types of curtain rods available for your home. Whether you're looking for something simple and functional or a rod for your curtain design that makes a statement all on its own, we've got you covered.
So, let's dive in and explore the world of curtain rods to help you make an informed decision for your space.
1. Standard Rod
Standard rods are the most common type of curtain rod, typically extending slightly beyond the window frame. They are uncomplicated and straightforward, compatible with most curtain types, and come in various materials and finishes to suit any home décor ideas.
2. Double Rod
A double rod setup enables you to hang two sets of curtains, one sheer and one opaque, on the same window. This curtain design allows for more light control and adds a sophisticated layered look to your window treatments.
3. Tension Rod
Tension rods use spring tension to hold themselves in place between two walls or inside a window recess. They're ideal for light curtains or valances and are a great choice for renters or temporary installations as they don't require drilling.
4. Adjustable Rod
These rods can be extended or contracted to fit a variety of window sizes. Their versatility makes them a practical choice for those who like to change their window treatments frequently.
5. Magnetic Rod
Magnetic rods attach to metal doors or windows using magnets, eliminating the need for screws or adhesive. They're perfect for hanging lightweight curtains on metal surfaces.
6. Wrap Around Rod
Wrap around rods, also known as blackout rods, curve around the sides of the window, allowing the curtains to be flush against the wall. This curtain design helps block out light and noise, enhancing privacy and insulation.
7. Traverse Rods
Traverse rods feature a cord mechanism that allows the curtains to open and close by pulling a string. They're ideal for heavy or pleated drapes and offer a neat, tailored look.
8. Café Curtain Rod
Café curtain rods are designed to hold curtains that cover only the lower half of a window, providing privacy while still allowing light in from the top. They're popular for use in kitchen and bathroom home décor ideas.
9. French Return Rods
These rods curve 180 degrees at the ends, directing the fabric back toward the wall. This creates a clean, elegant look and helps to block out light from the sides.
10. Decorative Rod
Decorative rods are designed to be a focal point. They come in a wide range of styles, materials, and finishes, and often feature ornamental finials at the ends.
11. Electric Rods
Electric or motorized rods allow you to open and close your curtains with the push of a button. They're especially useful for large, tall, or hard-to-reach windows and can be integrated with smart home systems for automated control.
In fact, the type of curtain rod you choose can significantly impact both the functionality and aesthetic appeal of your windows. From the versatile standard rod to the sophisticated electric rod, there's a solution for every need and style. Whether you're seeking to block out light, create a layered look, or add a decorative touch, understanding the unique features of each rod type can guide you in making the best choice for your home interior designs. Remember, a well-chosen curtain rod not only supports your curtains but also enhances your room's overall design scheme.