Top 5 Courses Offered by Chitkara University
3 min read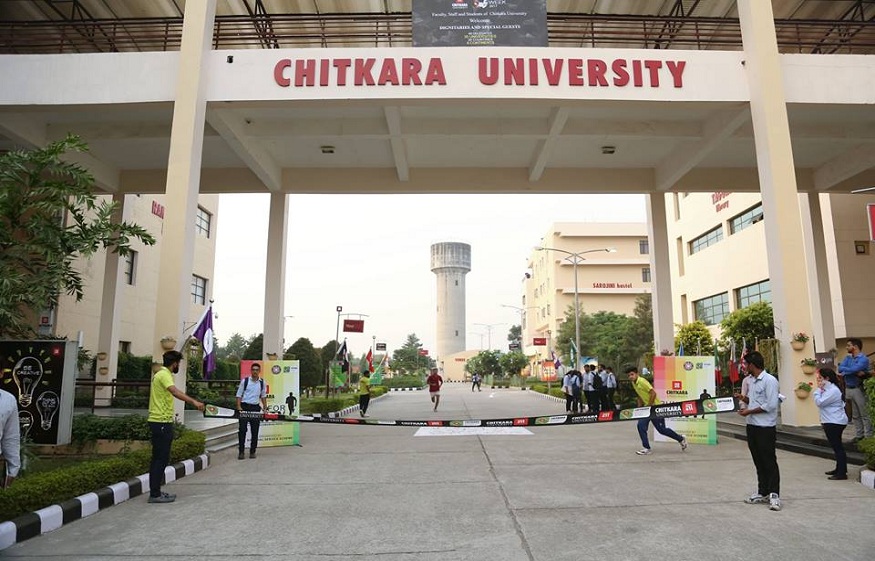 Chitkara University in Punjab is one of the most academically driven universities committed to delivering an exceptional teaching and learning experience. Chitkara University courses are also renowned across the country for their dynamic outlook towards shifts in technology and development while encouraging student-led interdisciplinary research. It is a UGC-recognised university that offers undergraduate, postgraduate and doctoral programmes for several branches of knowledge, like Technology, Management, Arts, Science, Media, among many others.
Chitkara Business School – MBA
Chitkara Business School is among the top 50 business schools by Business Standard offering a two-year program. The program structure encourages students to apply innovative thinking and practical learning skills to transform their professional careers while covering various management subjects.
MBA at Chitkara University provides a rigorous yet flexible curriculum to suit its students' requirements and expectations. The University also has an unassailable reputation for its exceptional on-campus recruitment.
Chitkara Business School offers as many as 16 specialised courses that accept competitive exams like MAT, XAT, CAT, NMAT, and CMAT.
BE (CSE, ECE, IT)
BE/B.Tech programmes at Chitkara University strive for the holistic development of the students, focusing on the common engineering core curriculum and later allowing the students to discover their choice of discipline. The Computer Science Engineering program is one of the consistently ranked courses in the NIRF ranking. There are several specialisations, like Artificial Intelligence, Data Science, among several others, that are open for students.
Electronics &Communication Engineering at Chitkara University offers the liberty to develop a high level of analytical and engineering design skills among students to prepare them for the industry's needs.
Chitkara University offers as many as 31 engineering courses to students based on JEE Main.
B.Des (Animation, Fashion)
B.Des at Chitkara University is among the best-ranked undergraduate courses for design. The program is structured to offer students optimum knowledge of design software and concepts to build artistic and technical skills. This four-year-long program enhances the students' ability to conceptualize, research and design or reinvent projects. The courses are designed to offer students practical experience in a classroom setting to optimally prepare them for their future endeavours.`
Chitkara University offers admission in B.Des based on UCEED/CUDAT competitive exam.
BA (Economics)
BA (Hons.) Economics is one of the most prestigious Chitkara University courses structured to offer training in applying knowledge in economics in real-life financial, economic and analytical problems. This course rigorously focuses on quantitative techniques and research methods that instill practical experience and analytical problem-solving skills. The program imparts detailed knowledge on microeconomics and macroeconomics with statistical and mathematical techniques.
Students for BA (Economics) are selected based on merit and personal interview.
MA (Journalism)
Chitkara School of Mass Communication offers a two years' postgraduate course in Journalism & Mass Communication. Inspired by the UNESCO Model Curricula, this program develops technical skills in the students while developing an artistic, historical and theoretical understanding of the discipline. The program structure brings together communication and creative industry dynamics to build professional expertise among students. While imparting technical skills in editing, television studio, among several others, this Chitkara University course also promotes developing critical thinking ability and knowledge about national and international socio-political institutions.
Chitkara University offers admission in MA Journalism based on merit and personal interview of the candidate.
Chitkara University is among the leading private universities in India that offer various courses and a distinguished faculty to transform the dreams of its students into reality. There is an added emphasis on gaining practical knowledge and research practices that differentiate it from other academic institutions. The University also promotes co-curricular activities besides offering exceptional academic training.