Some of the Common Errors to Avoid in an Interview
3 min read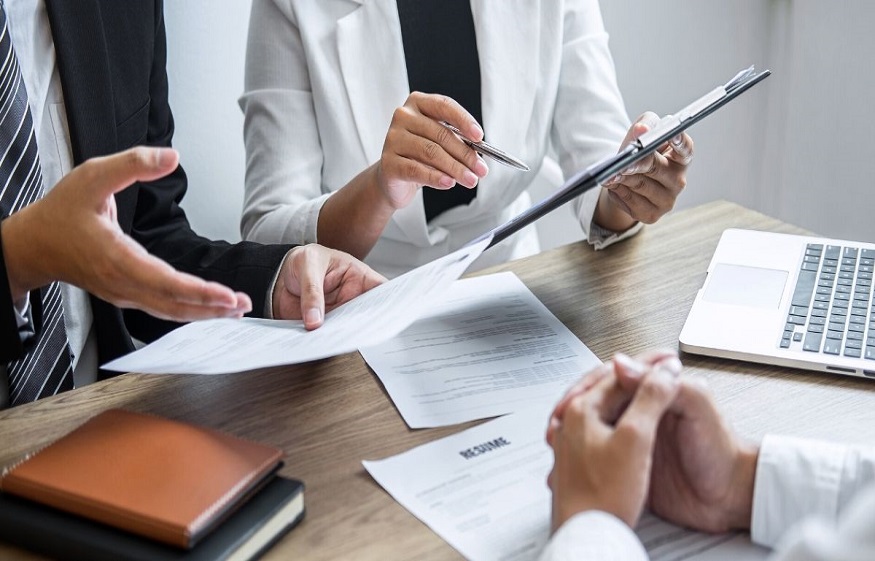 A job interview is the final stage before recruitment and involves questions around the profile, interest regarding the company, and field knowledge. Interview mistakes can cause loss of dream job and might have to join a second choice company. However, you can avoid a few common errors to increase the chances of shortlisting.
5 Errors to Avoid in an Interview
·   Lack of Interpersonal Skills
Almost all jobs require interpersonal skills, and interviewers expect basic skills like greeting or handshake even from technical candidates unless spoken otherwise. Moreover, interpersonal skills help to suffice in an office environment and work with people.
During an interview, some of the most commonly expected interpersonal skills include problem-solving, decision making, conflict resolution, team working, influencing, negotiation, etc. Mid-level candidates might even have questions about handling tough situations.
· Arrival Timing
Interviewers manage time every day and expect candidates to arrive on time, especially for an online interview. Many times a panel is gathered to ask the different candidate questions to assess suitability for the company.
Arriving early or late is not suitable for the interviews as they have other candidates lined up for either the same or different profiles. However, for face-to-face interviews arriving early is appreciated as the interviewers don't need to wait for your appearance.
·  Inappropriate Attire
Even technical candidates require to dress formally for an online or offline interview. The best practice would involve taking corporate training regarding interviews or visiting the organization's website before the interview.
By doing either, you will learn things to avoid in an attire while going for an interview. For example, you should iron the clothes and avoid wearing anything flashy as it can distract the interviewers.
·   Low Enthusiasm
Some interviewers consider slumped shoulders, slow responses, lack of eye contact, etc., as candidates disinterested in the profile or low in enthusiasm. These aspects are important for mid-level, HR, PR, and other job roles, as it is a part of it.
Interviewers might reject candidates that don't depict enthusiasm as they might lower the team morale. Moreover, low enthusiasm means that you are not as interested in the job as the next candidate.
· Not Bringing the Resume/CV
Most interviewers expect candidates to bring a hard copy of the resume unless stated otherwise. Some even state the number of interview rounds to bring the relevant number of copies for the interview rounds.
Bringing extra copies means that you are prepared in advance for an additional copy and won't become helpless if an interviewer takes the resume along with them. Moreover, it shows enthusiasm, and interviewers appreciate it.
A few other common mistakes include lack of active listening skills, bad communication, being unprepared for FAQs, not following up with the company, avoiding questions, showing negative body language, not researching the company, neglecting hygiene, fidgeting, etc. You should also avoid losing awareness, bringing food or beverages, too much talking, badmouthing previous employers, fuzzy or incorrect resume facts, etc. These mistakes are easily avoidable.
Enroll for the best interview preparation course in India.