Methods to Read Newspaper to Improve English
3 min read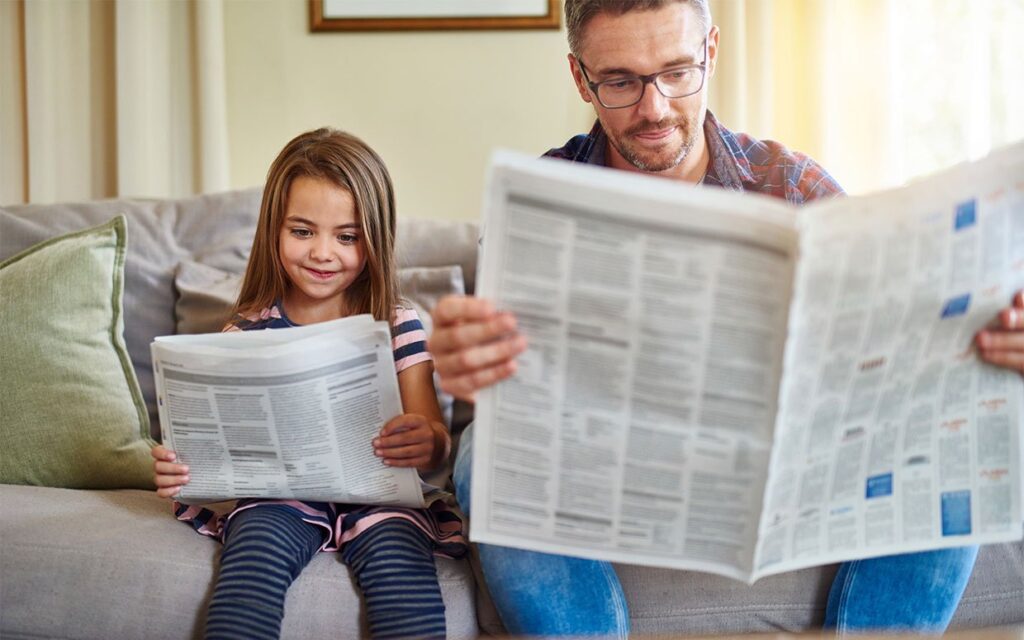 Reading a newspaper is a general practice in most Indian households. However, a few people prefer reading e-newspapers after the pandemic. Therefore, deviating from the topics covered in a newspaper has become more common than ever.
Learners that don't take any online courses or classes to enhance English language skills face the issue of boosting verbal and written skills by reading a newspaper. However, a few methods can prove beneficial to overcome this issue.
4 Ways to Read a Newspaper and Enhance English
Newspapers have different sections, and each of them consists of other vocabulary words. New readers might have to refer to a dictionary to understand and grasp the concepts or the intent of the articles. A clear understanding of the concepts can come by rewriting the published article or recording its view. You might even have a more evident mindset and thought process by doing so. Additionally, you should get more creative with the information and find practical methods of incorporating it into your life.
Read the Important Sections First
We all know that the front, last, and editorial sections are the essential parts of a newspaper. Even the publisher is aware that readers' attention is often drawn to these pages because they consist of national or international highlights and an opinion piece from an experienced editor. Going through pages before the other sections ensures that the essential world scenarios get covered and your vocabulary is upgraded. After thoroughly understanding the published articles on these pages, you should sequentially proceed to the political, business & economy, sports, national, international, city, and regional sections. The remaining newspaper sections are easier to cover.
Jot Down the Vocabulary Section Wise
As mentioned earlier, each section consists of different words or phrases commonly used in industries or sectors. You should note these words and rewrite the published articles using synonyms or antonyms. While writing, you should keep in mind that the piece would get published based on the information and the format designed by the newspaper. Therefore, you should become familiar with the forms used in a newspaper, such as editorial, columns, articles, etc. After grasping these concepts, you would come across similar articles on e-newspapers. You can rewrite the article and even send it to the publisher.
Read Interesting Stories More Than Once
Although you might consciously read a story published in a newspaper more than once to get a clearer understanding, you should make it a habit. As a result, you might pick up on the format and create articles or headlines that might interest you or others if you go into publishing or reporting. Such a practice would make you understand the types of headlines or articles that interest or dis-interest you the most. Reading exciting stories also helps keep the information in mind for a longer time.
Additionally, grasping the facts, figures, and concepts of the stories becomes much more effortless than dis-interesting stories. For example, reading about shares might not interest you; however, reading about the world cup news might engage you in similar stories.
Along with one best option one can take is an English speaking course in hindi.