Different Types Of Reusable Bags – Know How They Serve Different Purposes
2 min read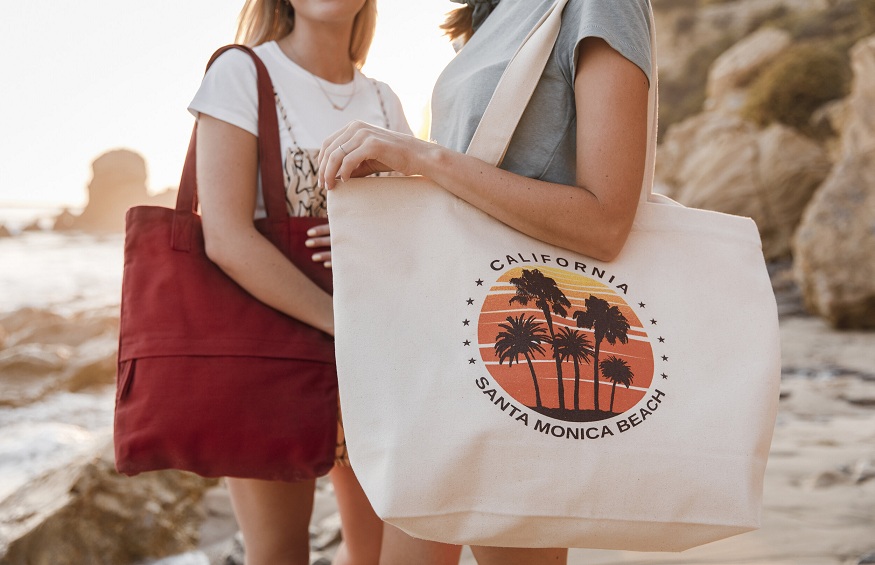 Shopping, grocery, or promotional bags will create a positive impression on the firm. Giving reusable bags will help customers to carry their things and increase sales. These days, you can find reusable bags made from different kinds of fabric and materials. All these materials will have pros and cons, so it is hard to find the right one.
If you want to purchase personalized printed reusable bags in bulk, Customearth Promos is the best place to visit. They provide stylish bags made with various eco-friendly materials at competitive prices.
Kinds of reusable bags
In this article, you can learn about various reusable bags that help you in choosing the right one.
RPET bags
These bags are made with recycled materials such as containers and bags. Also, they can be recycled again. Also, they are environmentally friendly and durable.
Why do you choose RPET bags?
Reduce waste and helps to preserve valuable resources
Less energy is used in the manufacturing process
Blended with polyester, hemp, or other fabric to create strong materials
If you want printed or laminated bags in bright colors with graphics, RPET bags are ideal choice.
Cotton bags
It is a common material, which is used by many manufacturers in making shopping bags. You can find three kinds of cotton bags like organic cotton (grows without harmful chemicals or pesticides), recycled cotton (extracted from traditional and organic cotton), and traditional cotton (grows with chemicals or pesticides) on the market.
Why do you choose cotton bags?
Smooth, soft material
Natural material
Durable, strong, and light
Machine washable
This material is ideal for printing the logo on the bag. Cotton bags are printed with heat transfer.
Hemp bags
Hemp is tolerant is drought, and it is grown without using pesticides. It is the strongest and longest fiber on the planet that yields 3 to 6 tons of fiber in a year.
Durable and strong compared to others like cotton
Requires less water
Rot-resistant
Machine washable
Smooth, soft material
Grows even in poor-quality soil
Combined with materials to create strong, high-end materials like linen
Polypropylene bags
Polypropylene is a resin polymer, which is also used in making ropes and chairs. Nonwoven polypropylene bags are durable and less expensive, so most people prefer these reusable bags. Also, you can find a variety of woven polypropylene bags on the market.
Why do you choose polypropylene bags?
Very strong
Recyclable
Easy to wipe
Resistant to chemicals
Unlimited printing options and colors
Jute bags
Jute is also called burlap or hessian. This plant requires little water or pesticides and grows in the regions where there is high rainfall.
Why do you choose jute bags?
Renewable resource
Durable
Combined with materials including nonwoven polypropylene
Compostable and biodegradable
In addition to these materials, there are other materials like Nylon, Polyester, and more. Shopping bags made with high-quality fabric will last for many years and promotes your brand wherever the user carries it. So, choose the best store that offers premium-quality shopping bags and order them today.