BENEFITS OF ONLINE MAKEUP COURSE
3 min read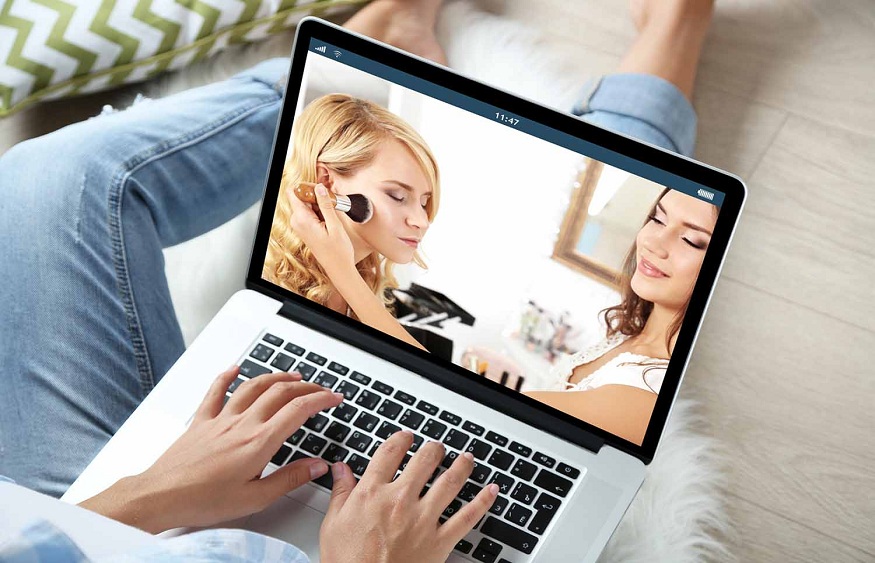 You might not know it, but you can take a cosmetics course online. There are several advantages to taking your makeup course online, including flexibility, the opportunity to access the platform at any time, and the option to progress at your own pace.
If you're looking for a high-quality cosmetics course that you can take from the comfort of your own home, look no further. Our online makeup programmes are great for at-home learning because they include demo videos, platform access, and online instructor support.
The top five benefits of taking an online cosmetics course are outlined in the following paragraphs to help you make an informed decision about whether or not to take a distance learning beauty course.This will help you understand why this type of schooling is more suited to your needs and goals as a future professional makeup artist.
1.Go at Your Own Speed
The use of the internet for education has become commonplace. Many universities and colleges have had to adapt and incorporate online and hybrid learning. These changes have introduced a variety of challenges as well as certain benefits that should not be overlooked, such as the possibility for students to learn at their own pace. Students benefit from learning that is tailored to their own needs, as well as having more control over their schedules.
If you want to take your beauty course online, consider the advantages, such as the freedom to organise yourself; for example, if you have a job and are also studying, you will be able to go at your own pace. Furthermore, taking an online makeup course allows you to obtain your desired degree without having to travel.
2.Constant Online Platform and Demo Videos Access
It's advantageous to be able to take makeup classes online from wherever. However, the real advantage is that you can access them at any time. You can listen to a theoretical work as many times as you like if you don't understand a technique.
3.Makeup Techniques Can Be Recreated in the Convenience of Your Own Home
When you take an online makeup course, you can practise on yourself or family members as much as you like. You'll be able to improve or expand on some of your makeup techniques as well. Once you've mastered the basics, it'll be much easier to add interesting or fashionable cosmetic products to your collection and incorporate them into your beauty looks.
4.It is not necessary to travel.
It takes time and money to get to and from college, school, or a beau.ty academy. You may stay at home, save money on travel, and complete the same course in a more comfortable manner by taking beauty classes online.You can utilise your travel time to have post-class talks with your mentors or guest experts, as well as to practise makeup and hairstyles at home.
5.Completely interactive online training sessions
Healthy two-way communication is also possible with online makeup classes. Students can contact with their mentors, ask questions, and have their difficulties addressed in real time through online beauty seminars taught by expert professors and industry professionals. In today's digital age, taking an online course in beauty and wellness makes sense.
Join CelebritySchool now and get a lifetime subscription to the online make up course. There has never been a better time to improve your makeup skills! Follow Your Passion