5 Reasons Why You Should Work as a Teaching Assistant Abroad
3 min read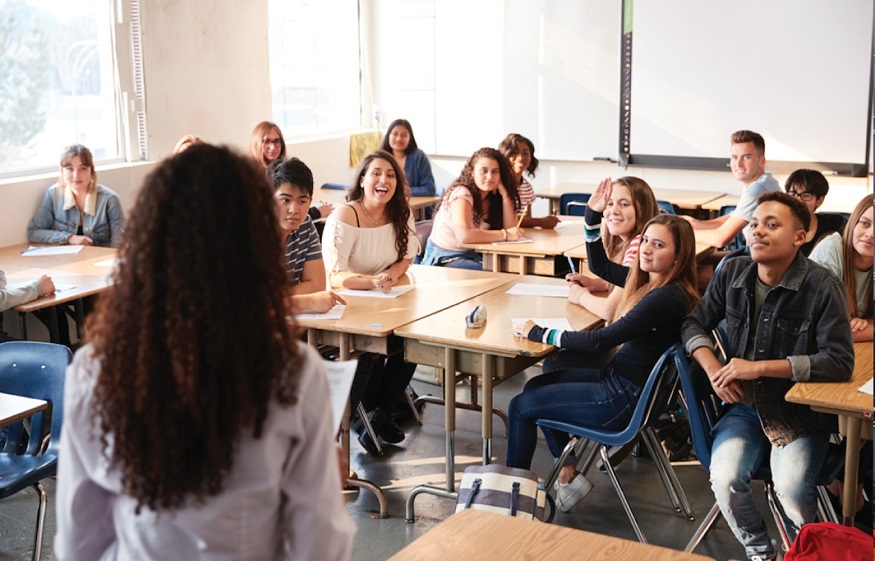 Being a teaching assistant (TA) is an excellent way to teach English as a foreign language, gain experience and meet other likeminded people. The role of the TA is to support English teachers and help make sure that lessons run smoothly. In short, you will be helping teachers to provide a better learning environment for their students. If you are super keen to work abroad for a year or two somewhere sunny but aren't convinced by the typical International teacher recruitmentagencies that advertise at home, perhaps this article will change your mind. There are many, many positive reasons why you should work as a teaching assistant abroad, but these are some of the main ones.
You will gain new skills
Teaching abroad is a fantastic way to gain new skills, increase your confidence and learn to deal with challenging situations. The ability to work well under pressure is essential when teaching abroad, especially if you're working in a country where the first language is not English. You will learn how to work as part of a team as well as independently and become more adaptable, resilient and flexible. These are all attractive skills that many employers look for in graduates.
You will learn how to work in a different country
Working in a foreign country offers many challenges and rewards. You will gain a new perspective on what it is like to live in another country and build on your communication skills while battling through cultural differences. All this will make you much more adaptable when working in an international environment.
You will get to see a new place and culture
You'll get to see a new place and culture. Depending on where you end up, you can spend your free time exploring Europe or Asia. You can learn about different cultures, see amazing monuments and meet new people from all over the world.
You'll gain valuable job experience. The skills you develop working as an ESL teaching assistant are transferable across industries. So if you decide not to continue doing this type of work after your initial contract ends, you'll still have valuable work experience that will help you in whatever field you choose to pursue next.
You will enjoy the chance to get out of your comfort zone
Many people want to travel but are afraid to leave their comfort zone. The challenge of taking on a new job in an entirely new country pushes you out of this zone and forces you to adapt to new situations.
Studying abroad is a great opportunity to learn more about yourself while experiencing the world. But what if you're looking to make some extra money while you travel? Working as a teaching assistant abroad is a great way to do just that.
There are many benefits to working as an English teaching assistant. By working in another country, you will gain valuable experience in a classroom setting and enjoy the chance to get out of your comfort zone. You'll also have the opportunity to meet new people, experience different cultures and ways of life, and even develop new language skills.
If you're looking for an exciting opportunity that allows you to explore another country and earn income at the same time, here are some reasons why you should consider working as a teaching assistant abroad.
You will have money for your future
Teaching English abroad is a great way to save money and experience new cultures in countries all over the world. In fact, according to data from the U.S. Bureau of Labor Statistics, teaching English was the most popular job among working Americans overseas.
Working as an English teacher can be rewarding, but it's also a lot of work. If you don't have any previous teaching or tutoring experience or want to take some time off before starting your career, you may want to consider working as an English teaching assistant.
Most people think that they can't afford to travel unless they have a large savings account or get paid vacation time at their job, but being an English teaching assistant can help change that mindset. Not only will you save money while living abroad because your rent and bills are usually covered by your host family, but you'll also be getting paid your full salary every month while you're living in a foreign country. The longer you stay, the more money you save.