3 Ways Salon Businesses Can Attract New Clients
3 min read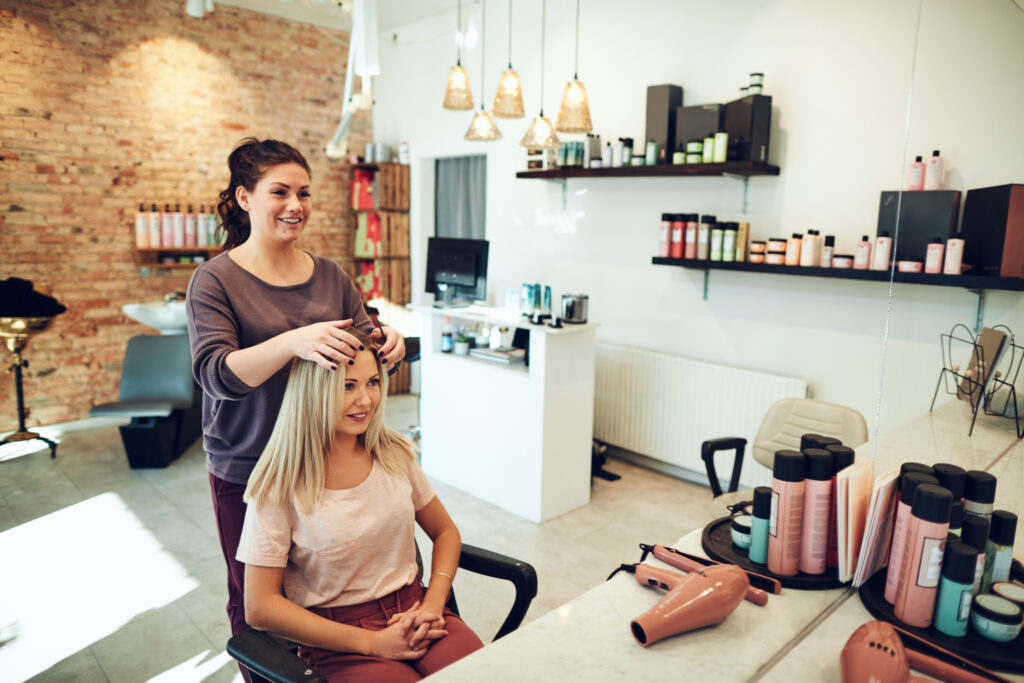 Even though some of your patrons are loyal customers and will never go anywhere else, there's only so much business which can come from them. Studies have indicated that on an average businesses loose up to25% of their clients each year for a multiple reasons. Loss of clients can be attributed to reasons such as change of style, moving away, and the stylist moving to a new salon. As a result client count continues to dwindle. In such a situation, how do you maintain the business? What can you do to ensure that you have a fully booked appointment calendar and ever increasing client list? Here are our top suggestions on how you can leverage your best beauty salon business ideas and keeping adding new clients.
Leverage Digital Tools
Digital marketing is a thing and it is here to stay. The sooner you leverage technology the faster you will reap the benefits. First up, if you do not have a digital presence you must be available. Website, and social media pages are a great place to start to increase your visibility. Listing yourself in Google Business is another way to create your digital presence. If you're already leveraging digital media, think about expanding your outreach beyond the regular social media pages such as Facebook and Instagram. Consider starting a hair and skin care channel on YouTube and post relevant content under your salon's brand name. These posts can be a D-I-Y skin or hair care routine for the time between appointments. You may also consider posting videos your staff working on some popular hairstyle or discussing hair care regime for a new style.  The superior the quality of your content, the higher would be the views, and viewers will actively consider visiting your salon. However, superior doesn't mean a highly edited picture perfect video. People love real and authentic content. The idea is to show that you and your team are having fun while making the clients look oh so amazing.
Revamp your offline presence
While digital marketing is a big thing, the print media has not been reneged to bins of history. Posters at malls, and streets which see a big footfall is another way to increase your brand's visibility. It is important to ascertain the location, where people would take a moment to look at it and where they would just walk past in complete ignorance. Invest money in making your posters look attractive and professional. Sometimes, it is also a good idea to partner with a local business and promote each other. For instance, a café hosting a poster of your salon and vice-versa. Perhaps another interesting way to augment your offline presence is by setting up a booth at beauty exhibitions. A small booth with just one or two staff, where clients can have their eyes done or just have the bangs cut for free is a good way to promote your brand.
Contribute to Charity Event
People love business, which exhibit a sense of gratitude. Consider being a part of a charity event and offer free haircuts, hair coloring, or hair straightening to people who flock such charity events. Often people remember the generosity and bring it up in their conversations. What can be a better way to have a word of mouth testimonial publicity? Did you know that a Dublin based hairstylist Siobhan Laffan had reached a low point in her salon business, and then paired up with people to start a project called "Haircuts 4 Homeless" and started helping everyone from all walks of life. It was her way to give back to the community and rebuild her career from scratch. Today, the team of Haircuts 4 Homeless serves about 800 people in need per day, and has grown into an enterprise. Laffan has not only been able to reinvent her career but has also received recognition and awards for her contribution to the society.
Running a beauty salon comes with a plethora of challenges, which will keep you on your toes. However, the advantages of salon business often outweigh the challenges and make the effort  worthwhile.