Latest update about business loan 2021
3 min read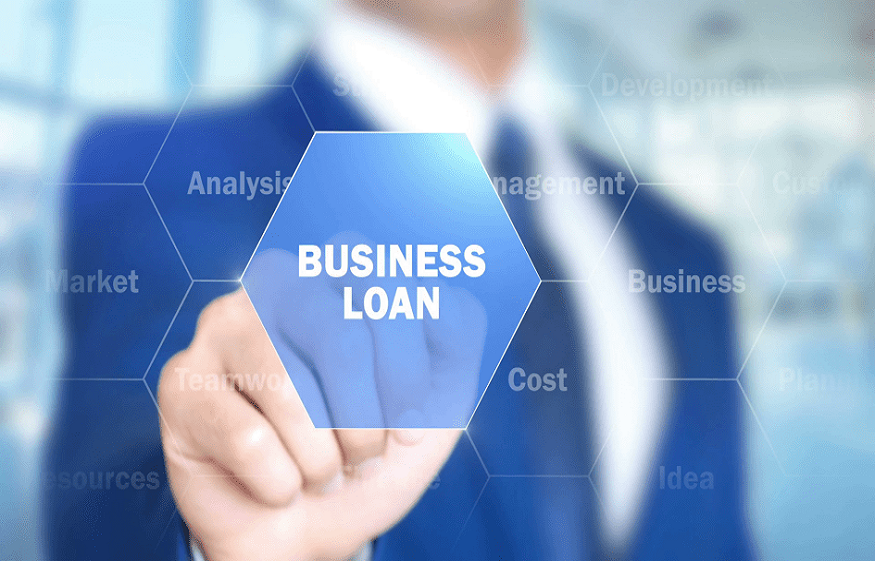 What are business loans?
Business loans are a kind of borrowing where the lender offers capital to businesses with the purpose of its expansion and the borrower repays the principal along with interest within a certain period of time. The rate of interest depends on various factors such as the duration of repayment, inflation or deflation in the economy, the credit score of the lender. 
If the credit score of the lender is low, then the rate of interest would be certainly high and, if the business or the lender has a remarkable credit score, then the interest would be moderate as well as the loan would get approved easily. As a result people can apply for business loans online which can turn out to be useful. 
Why are Business loans important?
Business loans are of great importance for the new startups and businesses to meet their operational cost until their profits or earnings reach a certain volume. Businesses need some investment from time to time to maintain their cash flow and to increase profitability. For the big businesses, it is possible to get investors or shareholders during a tough time when their business is suffering loss or inflation or, recession in the economy may cause. For the startups or MSME sector, it is very difficult to get investors at the beginning where they have no proof of their work. Small businesses or startups need to get a loan to manage their operational cost until they settle in the market, and their profit margin increases. Business loans are one of the easiest and common ways to raise capital in order to expand the business. Business organizations or entrepreneurs opt for a business loan to maintain the cash flow of their business, which in turn increases their business production and adds value or growth to the entire economy. 
During difficult times, when the economy is suffering, then business loans can help the business to survive and will maintain the cash flow in the economy. Micro, Small, and Medium Enterprises (MSME) play a huge role in the growth of the economy and improve significant economic problems such as unemployment. MSME provides an estimated 11.10 crore jobs across the country. So, the cash flow in MSME and their smooth working is essential. Business loans are of various types, such as long-term loans, short-term loans, secured loans, unsecured loans, etc. 
Generally, unsecured loans and short-term loans have higher interest rates, whereas long-term loans and secured loans have low-interest rates. The entrepreneurs or the business owner must keep in mind the various options of lenders available and the interest rates or terms and conditions for which they are asking for. There is a time-to-time update in the interest rates, so having a watch on them and providing loans at the right time is very important. Here is the latest update made on the interest rate of business loans in March 2021.
| | | |
| --- | --- | --- |
| BANK/ NBFC | INTEREST RATE | PROCESSING FEES |
| AXIS BANK | 17% | Up to 2%+ GST as applicable |
| BAJAJ FINSERV | 18%- 40% | Up to 3%+ GST as applicable |
| CAPITAL FIRST | 22.00%-24.00% | Up to 2%+ GST as applicable |
| HDFC BANK | 15.00%-21.20% | Up to 2.50%+ GST as applicable |
| ICICI BANK | 16% | Up to 2%+ GST as applicable |
| IndusInd BANK | 16%-18% | Up to 0.5%+ GST as applicable |
| KOTAK MAHINDRA BANK | 16.00%- 19.99% | Up to 3%+ GST as applicable |
| STANDARD CHARTERED | 17.25%- 20% | Up to 2%+ GST as applicable |
| YES BANK | 13.25%- 19.99% | Up to 2.5%+ GST as applicable |
| IDFC FIRST BANK | 13.25%-19.99% | Up to 1.5%+ GST as applicable |
However, Business loans are not the only option to gather capital for a business. There are various other ways to gather capital for a business or startup, such as angel investment, share selling, crowdfunding, and government business loans schemes, especially for MSME. So, it is essential to analyze all the ways and factors such as the repayment capacity before opting for a business loan. 
Business loans have numerous advantages as well as disadvantages associated with them. A little caution and patience can save the business from negative consequences. It is always advisable to compare the interest rates and the terms and conditions of various options of lenders such as banks or NBFCs available. If acted rightly with the proper view of all the factors such as reasonable interest, tenure, and the ability to repay the full amount, then getting the loan can take a business to greater heights.