Must-Have Items for the Perfect Work-From-Home Setup
3 min read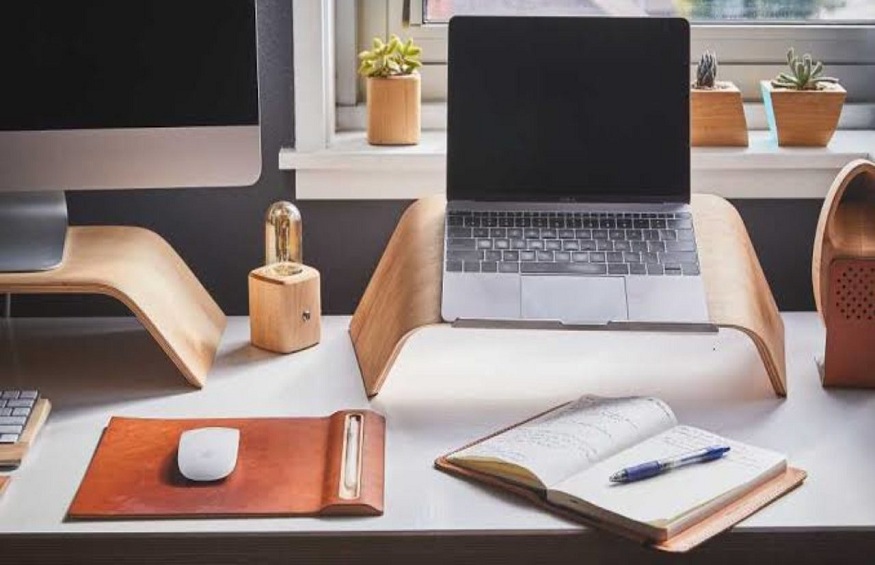 Earlier, people spent much time contemplating the purchase of home décor items, bed furniture, living room furniture, etc., but things have changed now. As COVID-19 has made many people work from home, many professionals have expressed their need for a proper work-from-home setup. If you're a part of this new normal, too, you must check the list of must-haves for an ideal workstation setup. It will undoubtedly help you become more productive and focused.
1. White Noise Machine
Assuming you have good home furniture, like a table and seat in your house, you should focus on buying products that will specifically improve your work focus. A white noise machine is one such item that work-from-home professionals must-have. This machine cancels out the background noise, so you can focus more on work without any distraction. You have to place the machine close to your laptop, or near you, so the white noise easily cancels other sounds. If you're not comfortable with a white noise machine, consider getting a noise-canceling headphone.
2. Back Seat Cushion
A table and chair are probably the most common furniture items available in most homes. Assuming you already have a laptop table and a chair or seat, we're keeping a back seat cushion on the 2nd rank of must-haves. You can place a back seat cushion in your chair to prevent backaches arising from long work hours. If you continue sitting in a chair for too long without a cushion, you may develop serious backache problems that won't go away easily.
3. Desk Lamp
If you work late at night, you wouldn't want to disturb other room members by keeping the lights on. A desk lamp is perfect for illuminating a selected area while keeping the other space dark. Late-night workers shouldn't continue working without a desk lamp; else, they may strain their eyes a little too much. A lamp is usually moderately priced, so you don't have to worry about spending too much.
4. Coffee Maker
A coffee maker isn't directly related to your work needs, but it is undoubtedly related to your productivity. Remember how many cups of coffee you gulped down while working from the office? As you will end up working more hours from home, you wouldn't want to disturb your family members for a cup of coffee frequently. Having a coffee maker will make things a lot easier for you.
5. Webcam
With remote working taking over, you will mostly find yourself busy in virtual meetings. A good webcam will facilitate a seamless video call, ensuring you don't ever face any difficulty in any of your video meetings. You can get a webcam of a good brand, and don't hesitate to spend a good amount on the device.
Now that you have a list of the must-haves, it's time you purchase them right away. A lot of professionals are using these devices, and they reported a significant improvement in their work. So be sure you get these too.