How Instacart Works: Comprehensive Business & Revenue
2 min read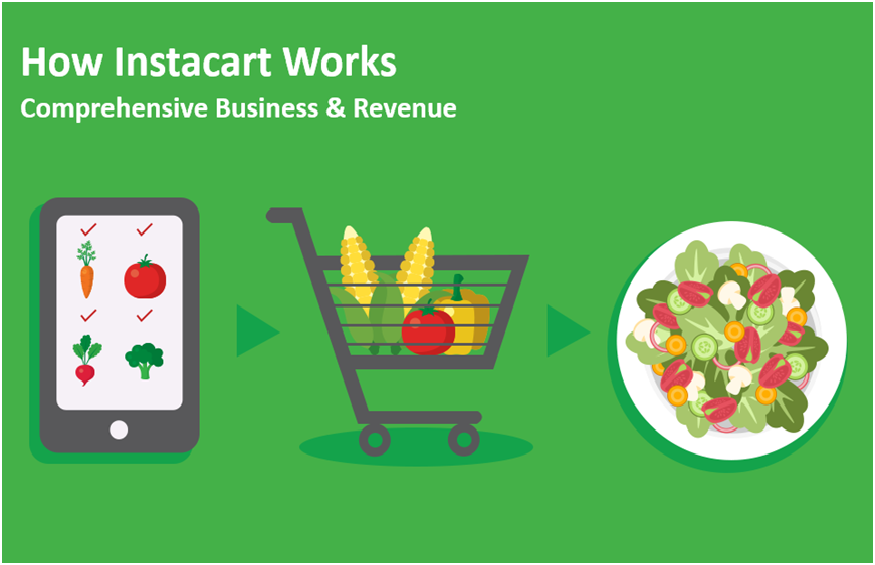 Instacart – Is an on-demand grocery delivery platform service at your doorstep groceries deliveries. Business model of Instacart stimulate of delivering groceries to customer in a short time, this one for most promising for model for busines growth.
Many entrepreneurs are interested to know how to build an app like instacart and more about Instacart business model and understanding the overall working to develop the big one in the market.
How Instacart Works:
When customers orders for groceries and payment done through online to Instacart
A shopper received the order from the customers and collecting products or items in the order list
Payment through Instacart done by debit or credit cart which is accepted at stores.
Shopper or delivery boy will deliver the groceries to customers at their doorsteps.
If there is any tip is paid, it directly delivery to the shopper it accumulates into Instacart account and paid end of the salary.
Instacart revenue model – How it makes money?
Many entrepreneurs are well planned, securing fund and well-structured developed app, following with that next thing is create a standard income.  To know how to build a app like Instacart and get revenue constantly. Instacart doesn't take any commission to any partners stores.
Mark Up Prices
Instacart have partnered with some stores at certain mark up prices above 15%. Revenue directly goes to Instacart and this impact on Instacart pay the shoppers with some remuneration.
Delivery Fees
Primary source revenue of Instacart from delivery fees. A constant delivery charge is %3.99 by Instacart for above or more than $35 within 2 hours of delivery. Apart from that Instacart charge $5.99 to deliver the order in 1 hour.
Membership Fee
In this, Instacart uses subscription plan for annual and offers. Instacart membership at$99. Along with Instacart provides a monthly membership at $9.99 per month.
Conclusion
On demand grocery delivery business is a promising future millions of people want to order groceries online. By knowing and understanding of Instacart business model, according that you can prepare yourself with a plan your business. If you want to know how to build a Instacart like app, Zielcommerce is the best marketplace to build a grocery delivery app with grocery ecommerce software.It is a comprehensive customizable, immediate launch and more reliable platform with secured. It has an excellent feature to business and start your online grocery delivery app.