Discover The Perfect Dubai Airport Lounge For You In 2021?
3 min read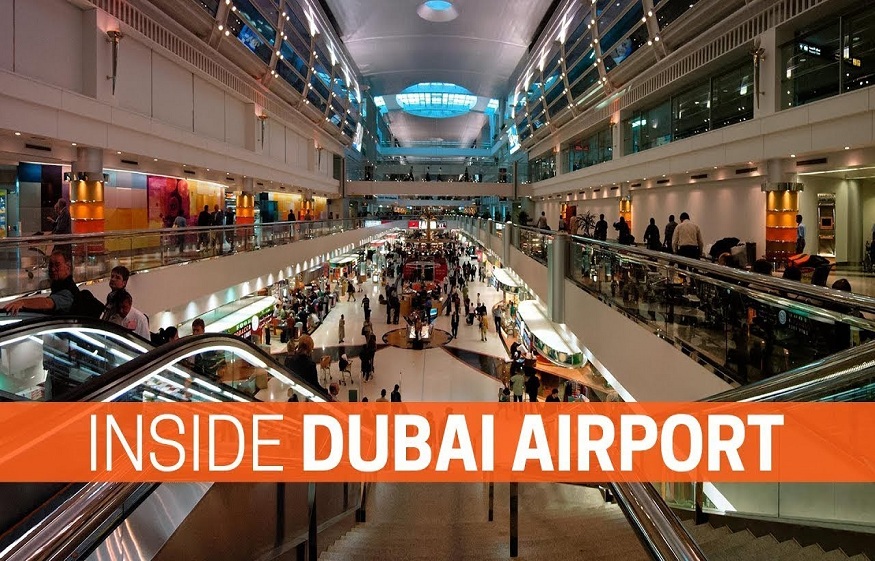 Tourists love to spend vacations in Dubai. Thousand of people plan their visit to Dubai. They visit the top-notch city for various purposes. More than six thousand flights go to Dubai International Airport in a week. People want to get a hassle-free experience of the airport.
You may also spend a spare time in the best way at the airport. There are many companies working in Dubai that offer you airport lounge services. They offer you luggage and airport meet and greet services too. Choose the service according to your requirements and budget.
You can relax in the comfortable environment of airport lounges. No need to worry if your flight will arrive after few hours. You can even eat and drink at the lounges. Here we have prepared the list of the best airport lounges that are available in Dubai.
Emirates Business Class Lounge
It is located on the inner side of Concourse B. It is one of the famous stylish lounges available at Dubai International Airport. There is good news for coffee lovers. You can now enjoy a barista experience with tasty Costa Coffee here. It helps to fuel you before the arrival of your flight.
Never miss this personalized experience of the coffee. Emirates Business Class Lounge also offers you Chandon champagne and a bespoke Moet lounge. They are serving emblematic champagnes of the brand. You will find a canapes section there.
Michelin star chef crafted the canapes. In this way, it became a famous airport lounge in Dubai. The lounge reflects the beautiful color of the champagne. Some travels try pomegranate macaron that is much sweet in taste. Blackberry is also available here.
Emirates First Class Lounge
The first-class lounge of the Emirates located in Concourse A. It offers shower spas to customers so they can easily freshen up. Toilets are luxury and towels are available in all the toilets. You can also use hair dryers so it's easy to prepare yourself for the next stage of your travel.
A Cigar Bar is available that provides you drink, food, and relaxation with style. May luxury brands offer duty-free boutiques with their in-lounges such as Hugo Boss, Chanel, and Gucci. You can charge your phone and device in this lounge.
Charging points are accessible in the Business Center for all tablets and smartphones. This lounge is best for you to freshen up if you have to go on the next flight after staying at the Dubai International Airport for some time.
Marhaba Lounge
It is popular for the great services. You can access the Marhaba lounge across Terminal 1, 2, and 3. This lounge is easily accessible. Explore the buffet area, you will find cold and hot cuisine here. No need to be hungry. A good range of beverages is also available here.
Take a hot shower to rejuvenate yourself after dining. Get ready for your flight. It is a fully-equipped lounge and Business Center that provides you complimentary WiFi. Meet and greet services of Marhaba lounge are much famous. You can also get the assistance services of Marhaba.
Lounge @ B
Swissport, Lounge @ B offers you two executive lounges. Go toward Terminal 2 to ding this lounge. The best thing about Lounge @ B is that it offers you services for 24 hours. Massage chairs are free to use so you can easily relax at these chairs.
Complimentary showers are available to freshen up yourself before or after your flight. International magazines and newspapers are also available with luxurious seating. Relax and spend a great time at this lounge. The internet here is free at high speed.
You can easily connect with your family and friends. Complimentary cold and hot beverages are available. Travels can purchase both non-alcoholic and alcoholic beverages at this lounge. Get the cold or hot items of food in the continental buffet area.
You can also purchase vegetarian food. Get alcool between 20:00 to 3:00 during Ramadan on request.
Dubai International Business Class Lounge
Head to this oasis of relaxation and calm in Terminal 1. This Swissport lounge is well designed and spacious. It provides you high comfort levels. This lounge got a high ranking among other lounges in Dubai.
You will get the best facilities here in an impressive range. A high-speed internet connection is available to use. Quiet areas are available in this lounge for business travelers.