Best Food and Dining In Singapore
2 min read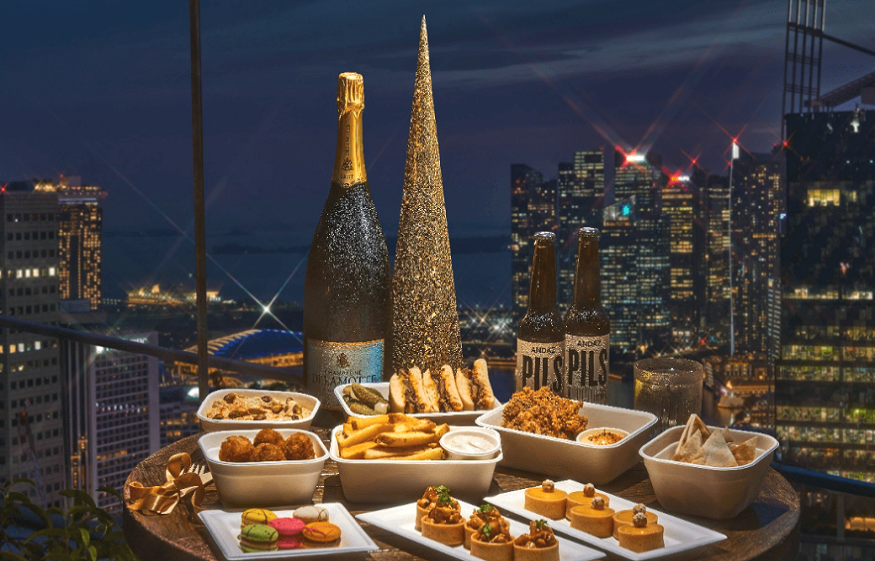 The food of any city or a country is a very important part that tells you so much about them. As far as food in Singapore is concerned it is packed with a huge number of delicious dines ins. although it is small it does not lack in food. You may get a lot of different options in Singapore ranging from expensive restaurants to cheap food stalls. Singapore is famous as an expensive Asian city but it will shock you with its affordable food when you visit there. Make your journey more interesting by having their mouthwatering cuisines in an exceptionally impressive ambiance.
Your go-to list must not miss visiting the best restaurants of Singapore when you are exploring it. You will have a great experience there with their food. Below are the few best food and dining in Singapore so if you are planning to visit there let's have a look.
1- Artimis Grill & Sky Bar
Run to this appetizing restaurant that lies in the heart of a Singapore between clouds and 15,000 square foot sky forest.it gives you an amazing view that you will enjoy with your family. It offers you food containing Mediterranean dishes that are made using fresh and seasonal vegetables, legumes and traditional grains, grilled meats, and seafood. You can see the region's legacy reflected on several gourmet plates such as wild garlic, grain-fed Wagyu Ribeye that is so much tendered and delicious too moreover sweet pea angnolotti. So visit there and enjoy all this delicious cuisine. The best thing is that you can enjoy the food there at amazing discounted rates from the Klook coupon code.
2- Changi NasiLemak
Nothing can beat the importance and popularity of this restaurant in Singapore as it is specialized in nasilemak. It is one of the most delightful Asian breakfast dishes and Singapore's favorite dish. It is a Malaysian origin dish but is very famous in Singapore. It is made by cooking fragrant rice in the coconut milk and pandan leaf and is served with sambal and different sides such as omelet, fried eggs, cucumber, peanuts., basically it is eaten for breakfast but you can also enjoy it during the whole day. This restaurant is famous for the best Nasilemak for three generations. So never forget to try this when you visit Singapore.
3- ZamZam Restaurant
People who love to eat roti and paratha are surely going to love it as they provide an enhanced and stuffed version of roti paratha that is called Murtabak. The Murtabak is filled with sweet ingredients or savory. It is filled with beef, mutton, and chicken moreover it is served with sweet pickled onions, curry sauce, or cucumber in ketchup. You can also find the version that is filled with mozzarella and that is very famous too. It is a traditional restaurant in Singapore that is serving there since 1908. You will not find Murtabak better than ZamZam restaurant anywhere else in Singapore.